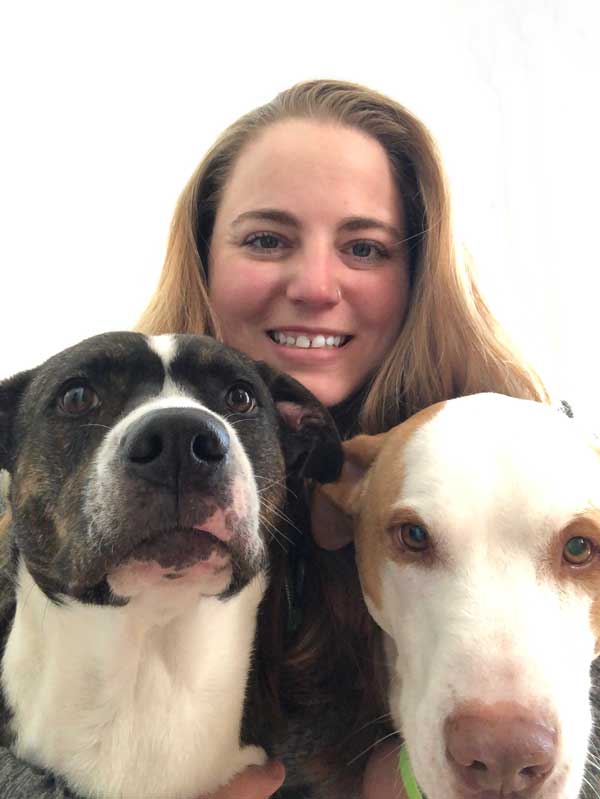 As Veterinarians, we are sworn, among other things, to prevent and relieve animal suffering. Making the decision for euthanasia is one of the most difficult choices we are faced with as pet owners. I am here to help when the time comes to ensure your furry family member passes peacefully in the comfort of their own homes.
I graduated from Michigan State University College of Veterinary Medicine in 2016 and have since worked in private small animal practice here in Upstate New York. I just recently started part-time work with Dr. Roger at In the Comfort of Home. Additionally, I am an active volunteer in both local and international programs helping to promote preventive care for animals and the protection of public health.
In my free time, I enjoy being outdoors with my two dogs Guinness and Miller (pictured left, thinking "we better be getting treats after this!") and my Belgian horse Dahlia.
Active memberships include: the American Veterinary Medical Association, the New York State Veterinary Medical Society, Veterinary Information Network, and the American Association of Public Health Veterinarians.