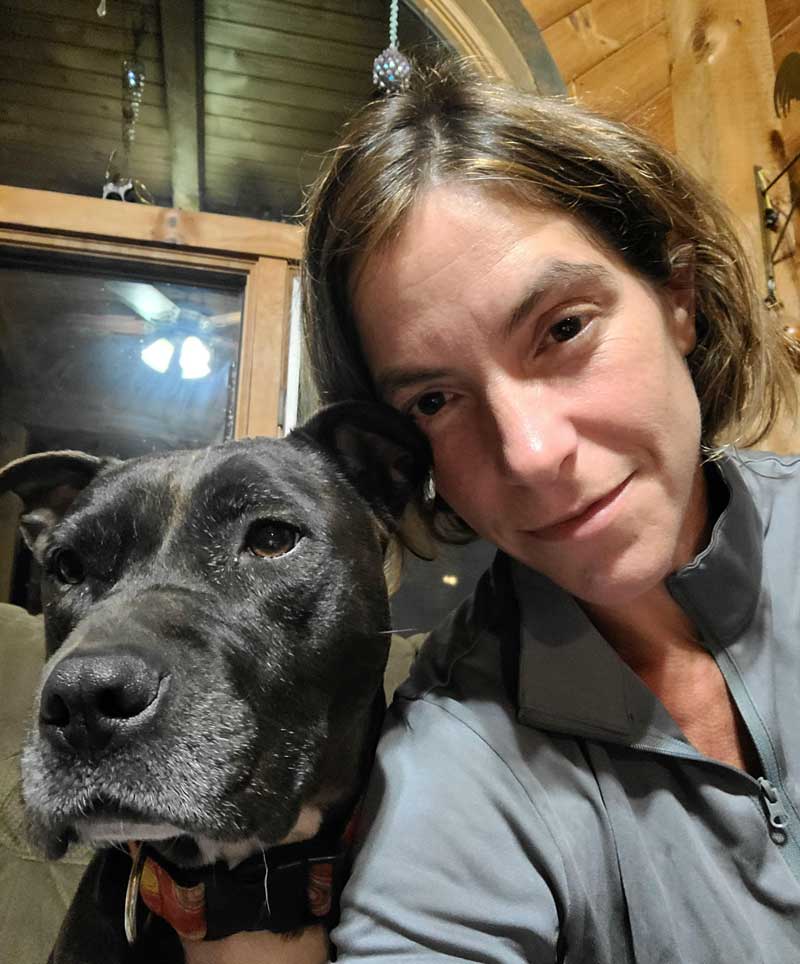 When I graduated from the University of Pennsylvania School of Veterinary Medicine in 2003, I thought I would work Emergency forever. Seventeen years, two children, and a small farm (complete with chickens, horses, dogs, cats, a donkey and several fish) later, I still work part time at the Emergency Clinic, but I also have spent five years in general practice. In my spare time, you're probably most likely to find me at the barn, but we can be seen hiking or just enjoying being outdoors.
I've said goodbye to my first true love – a cat named Palmer – who was brought into the first vet hospital I ever worked after he was thrown from a car, but thrived with me until he was lost to cancer. And there was Kyah, a mixed breed dog who we adopted at two years of age from the humane society. Sadly, there have been others too, but they have all died at home, in their space, with comfort and no fear.
When I'm asked how we do what we do, it's because I firmly believe it is a blessing to provide a peaceful and dignified passing to our cherished pets. To be able to provide that in the comfort of home is even more special and I am honored to join Dr. Roger's team.
Active memberships : American Veterinary Medical Association and Veterinary Information Network.