Our sole purpose is to make your most difficult situation as peaceful and relaxed as possible – for both you and your pet.
Your home is the place your dog or cat prefers to be so it's the best place to say goodbye.
Because you and your pet deserve those final moments to be as peaceful and private as can only be found In the Comfort of Home.
— Dr. Roger Blankfein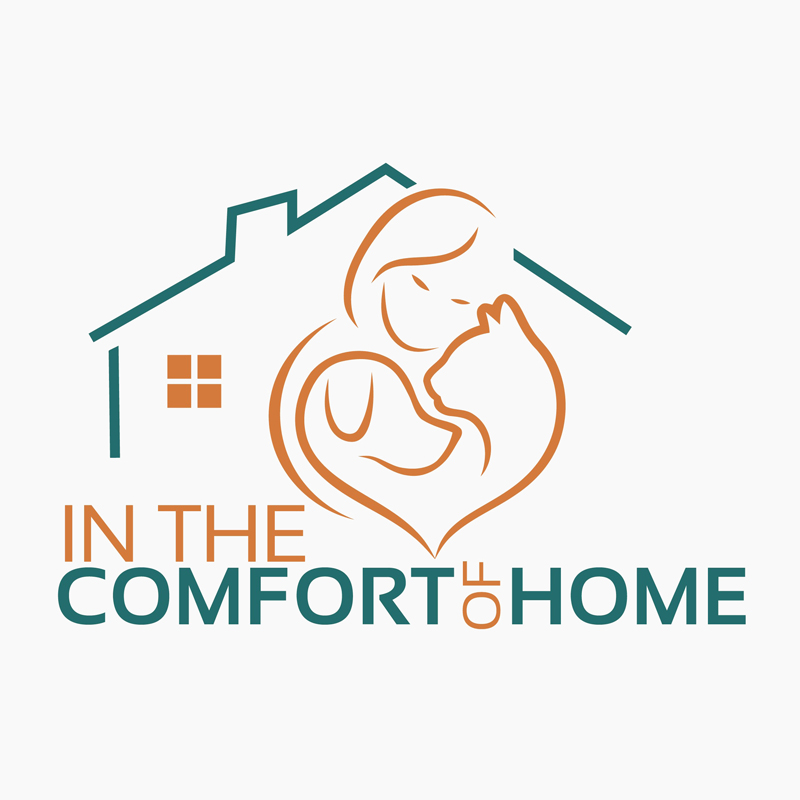 *** COVID-19  Update *** – Spring 2021
This past year has been extremely challenging for all of us.  But we know the service we provide, even with these modifications, makes a tremendous difference for pets and their families.  Due to the critical and sensitive nature of our service, we are intending to continue to try to serve as many pets and families as we are able. However, some changes in how we conduct visits will be necessary in order to protect ourselves, our client families and the public.  These measures are in effect regardless of your vaccine status.
 Though the circumstances and setting require some changes and things may not be the way you hoped, please keep these things in mind:
The experience will still allow for a peaceful passing for your pet with familiar surroundings and scents.
We can still avoid the difficult car ride to the clinic and back with an empty car.
The whole process will still be at the hands of a caring veterinarian who only wants the best we can offer during these times.
The preference is for still holding appointments outside or in a garage whenever possible.  When necessary, the procedure may be performed at an entryway (this setting is considered a last resort due to how challenging it can be).  A sliding glass door would work the best.  The veterinarian will NOT enter the home.
– All present are to be PROPERLY wearing a mask for the ENTIRE visit.
– MINIMUM SIX FOOT distancing is MANDATORY.  To maintain distancing, turns must be taken by the pet.  We know you want to be close, but we will keep your time apart to an absolute minimum.
– Only approach the vet if assistance is requested for distracting the pet with treats or to assist carrying after.
– Dogs should be wearing a collar before arrival (you may keep it after, but it comes in handy for the vet)
– Only immediate family who live in the home may be present.  No neighbors or others from outside the household.
[Example:  Meet at the door (with masks on).  The vet will review the steps and answer any questions you may have.  Once ready, place the pet on a bed or blanket on the ground at the doorstep and step back.  The vet gives the sedative and then the family may then return to the pet while he or she gets sleepy.  The vet will wait outside or in the car.  Once the pet is anesthetized, meet again at the door where the pet has been placed back on the bed.  The family steps back at least six feet away.  The vet gives the next injection and then the family can return to the pet while that takes effect.]
– Outside visits have been working well for us, even for cats.   Alternatively, cat owners may bring a sedative inside to administer by mouth prior to bringing the cat outside/to the doorstep once he or she is relaxed.
– Submit the authorization form electronically directly from the website in advance.
– Provide payment by check (Made payable to "In the Comfort of Home") or minimizing handing over credit cards by providing numbers verbally and avoiding touching the doctor's device.
– Even though we appreciate, and already miss, the healing power of consolation by handshake and hug, we must please ask people from refraining.
-If you prefer the doctor not leave behind mementos or literature, please notify us in advance.
-Families electing Private cremation are strongly urged to get ashes returned by UPS shipping with tracking as another way to reduce exposure to the virus.
-Be honest and up-front during scheduling if anyone in the home is ill.
Make sure everyone who intends to be present understands and will cooperate with these requirements.
We frequently see elderly and otherwise compromised clients.  Our goal is to help pets and their families, but not cause further harm.  We don't want to carry the virus to you or the next family, and we want to continue to be able to help.  Keep in mind, we go to strangers homes every day.  These precautions protect you as well.
Thank you for your understanding, willingness to make accommodations, and doing your best to help us, to help you, and to help others. This is difficult for us, too.
Dr. Roger Blankfein